ZOÓTROPO teatro is a project by Mariano Lasheras, actor, author and theater director with more than 25 years of experience in the profession.
Trained at the Escuela Municipal de Teatro de Zaragoza, he later took numerous courses in clown, acting, comic theater, etc. with prestigious professionals such as John Strasberg, Boris Rothestein or Miguel Garrido among others.
Recently he has also written and directed shows for other theater companies such as Almozandia or Títeres Sin Cabeza.
Mariano Lasheras is since June 2015 a member of
AEDA (Association of Professionals of Oral Narrative in Spain).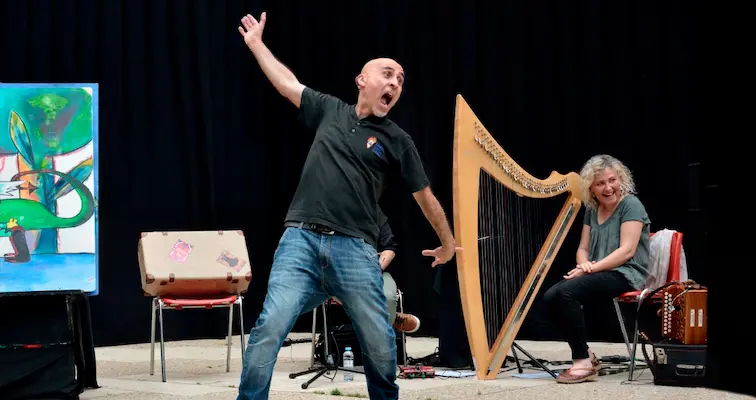 We have shows like Zootropus Cirkus, stories for adults or accompanied by strings and melodies or simply, stories told. Enjoy a dramatized tour of Zaragoza and live a totally unique experience.
From Zoótropo Teatro we also take care of making dramatized visits with more than 10 years of experience in this field. We like to spread our passion for the spaces we visit in a pleasant way, achieving a perfect balance between fun and enjoyment with historical rigor.
Discover our workshops. We immerse ourselves in the different possibilities of facing a character, resorting to the three fundamental elements that an actor uses: the voice, the body and the emotions.
Do you want to know when our next performances will be? Add our calendar to yours and you will be able to obtain all the information about our shows.

Declaración de accesibilidad
Calle Vicente Aleixandre, 1